A Book Scanner with More Versatility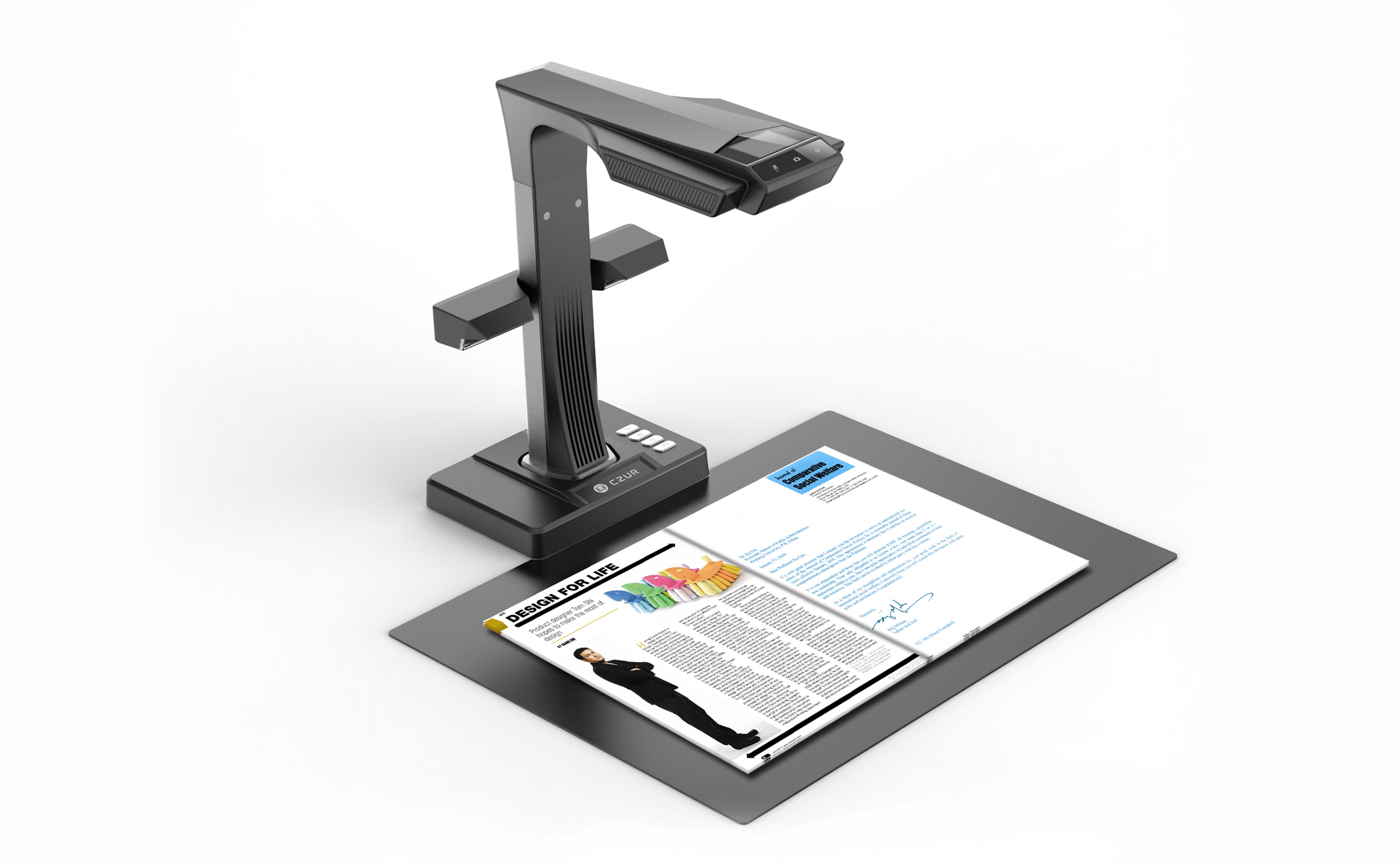 Czur Cloud *ET16/ET18 Plus Only


Multi-Material
Compatibility


Dual-Page Scan in 1.5s
32-bit MIPS CPU for High-Speed Scanning
The ET Smart Book Scanner is powered by a robust 32-bit MIPS CPU, scanning two pages of an open, unbound books in just 1.5s.
Scan 80-page bound document in a minute, nearly 10 times faster than a traditional scanner.
16MP HD Camera
Preserve Your Book's Real Brilliance
The result: a digital page that looks as real as the original.
Scan up to A3 Format
No Document or Book is Too Big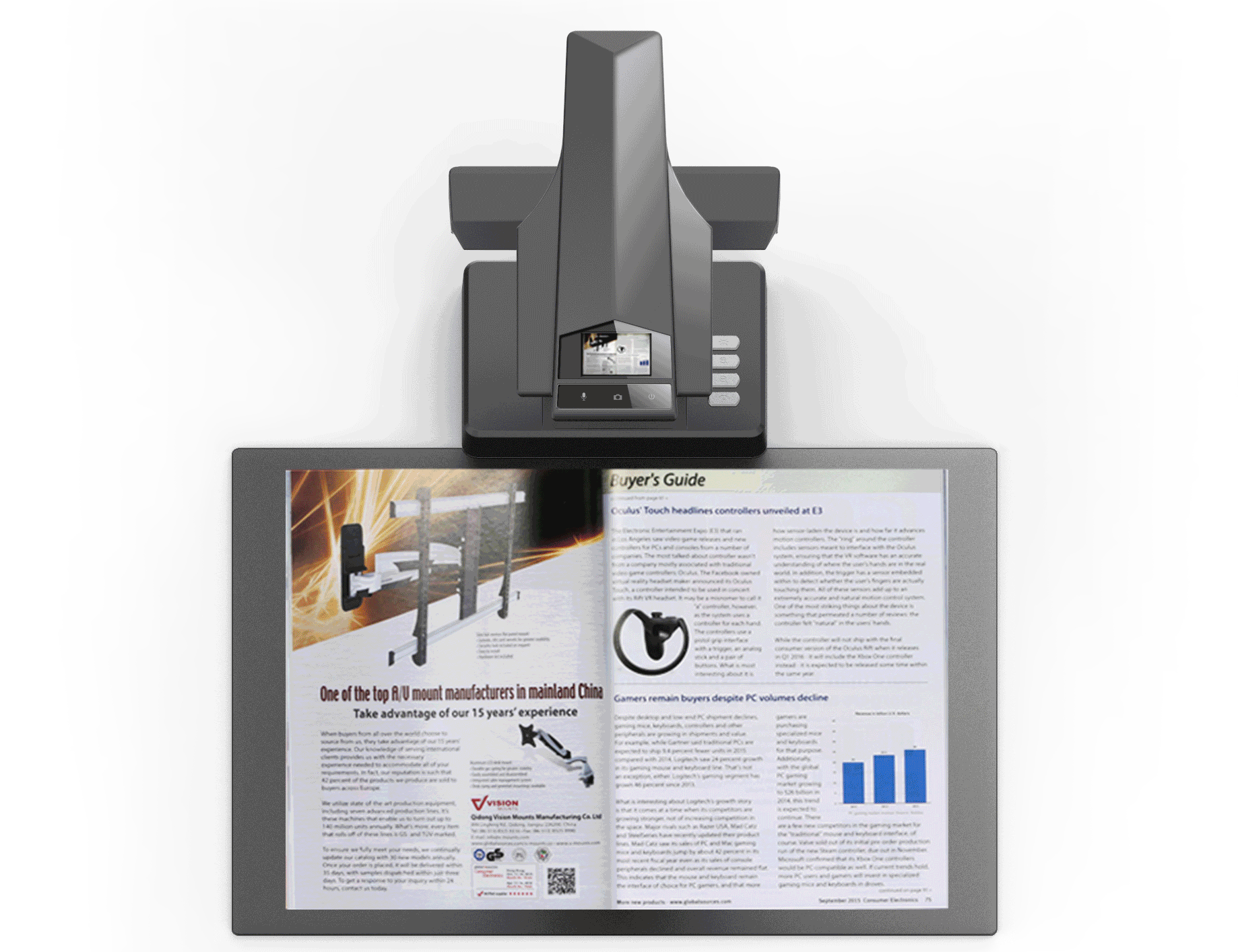 The ET Smart Book Scanner handles whatever document you need to digitalize, even as large as A3 format.
Scan exam papers, blueprints, magazines, catalogs, and even large books without a problem.
Efficient OCR Technology
Convert and Edit Scanned Text in a Click Powered by ABBYY – 187 Languages – Word/PDF/TIFF Export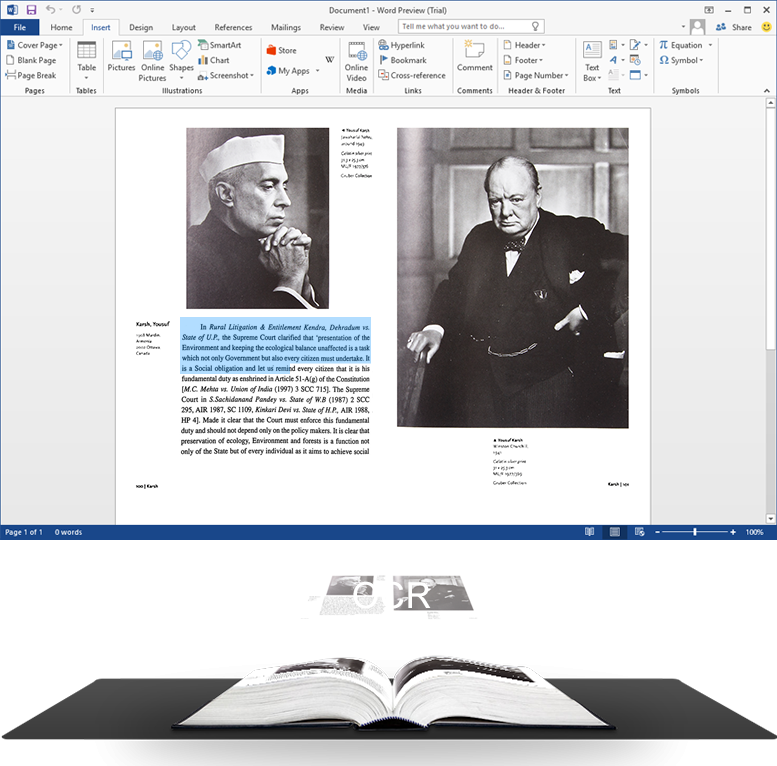 With the ability to convert any scanned pages to an editable Word/PDF/TIFF document, you have an unlimited resource to search, edit, and store files in just a click. * OCR (Optical Character Recognition)
Innovative Side Light*
Anti-Reflection Solution
* Available on ET16 Plus/ET18 Plus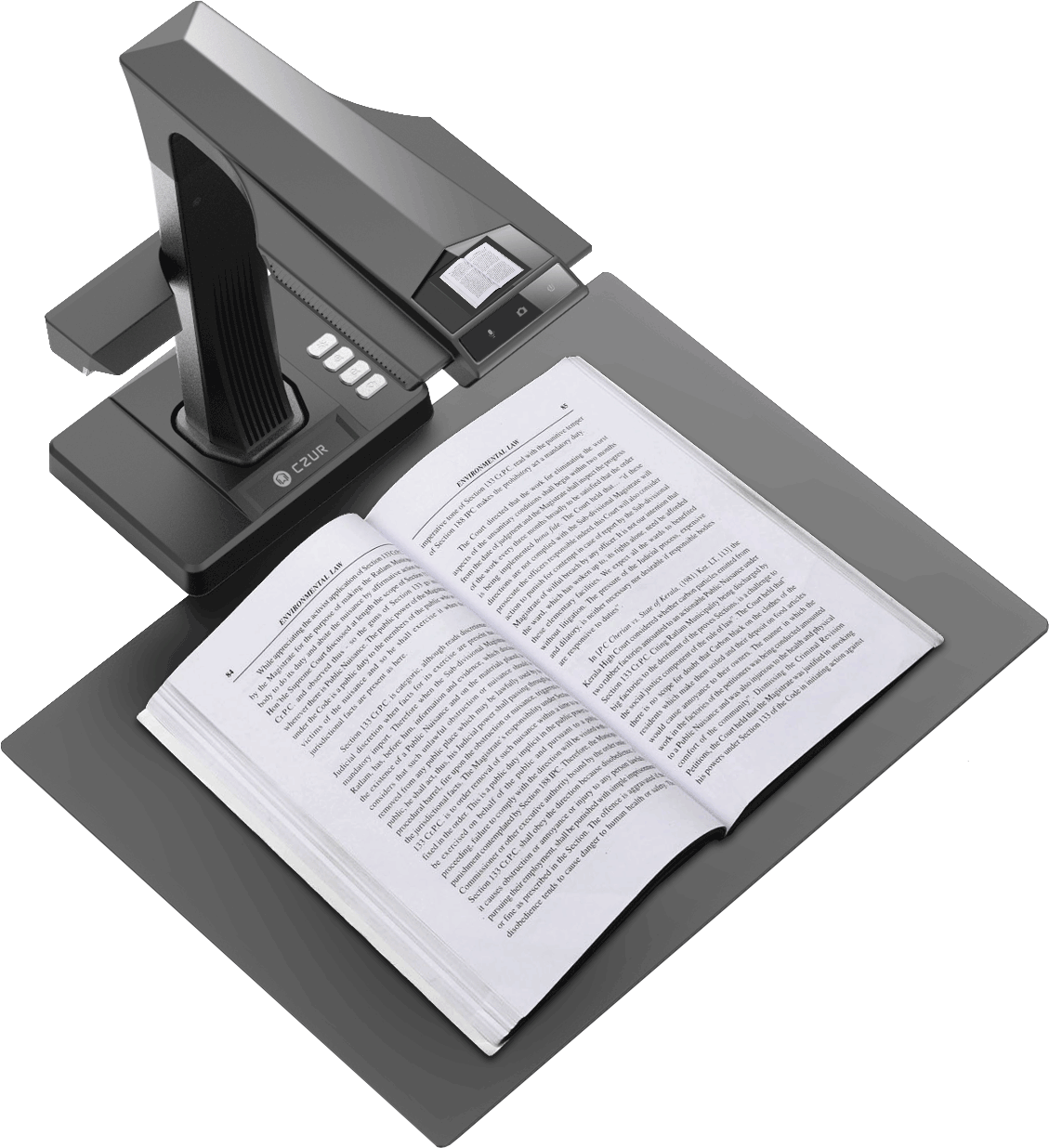 Patented side lights evenly reveal the whole document for a precise, balanced scan, while eliminating glare from glossy pages, such as certificates, magazines and laminated documents.
Multiple Operating Modes
Flexible Functionality for All Your Projects

Supports Hand Button, Foot Pedal, Scanner Button and Software Button to trigger scanning.
Page detection and Auto-Scan: The ET Smart Book Scanner detects page turns to automatically capture pages.
PC-free Scanning & Cloud Saving*
Share Your Files Anytime, Anywhere
* Only Available on ET16/ET18 Plus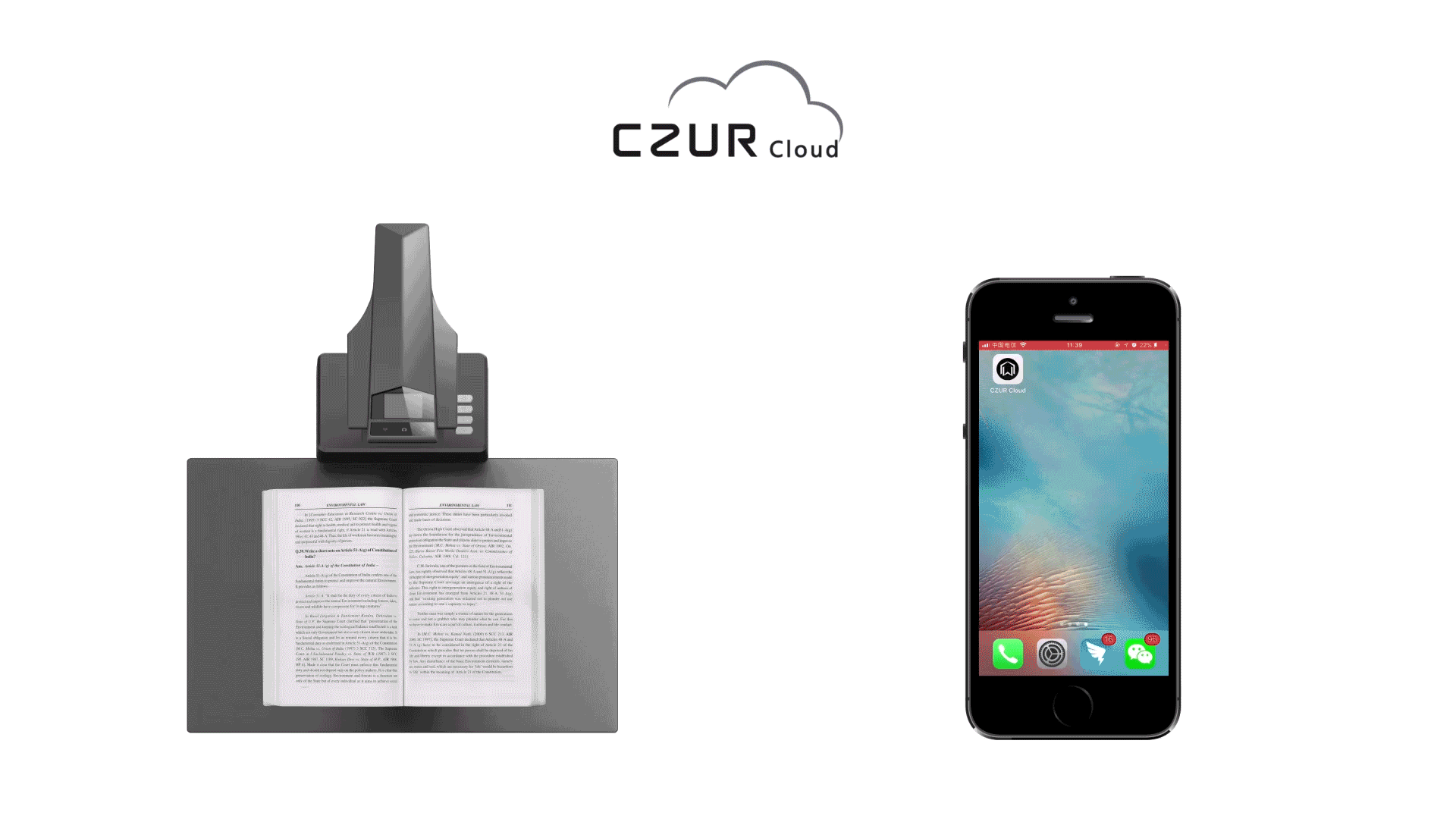 Connect your smartphone to the ET Smart Book Scanner via Wi-Fi for PC-free operation.
Upload scanned files to the CZUR Cloud app so you can share pages and books no matter where you are, keeping your scanner in your pocket.
Multiple Material Compatibility
Whatever it's Made of, Scan it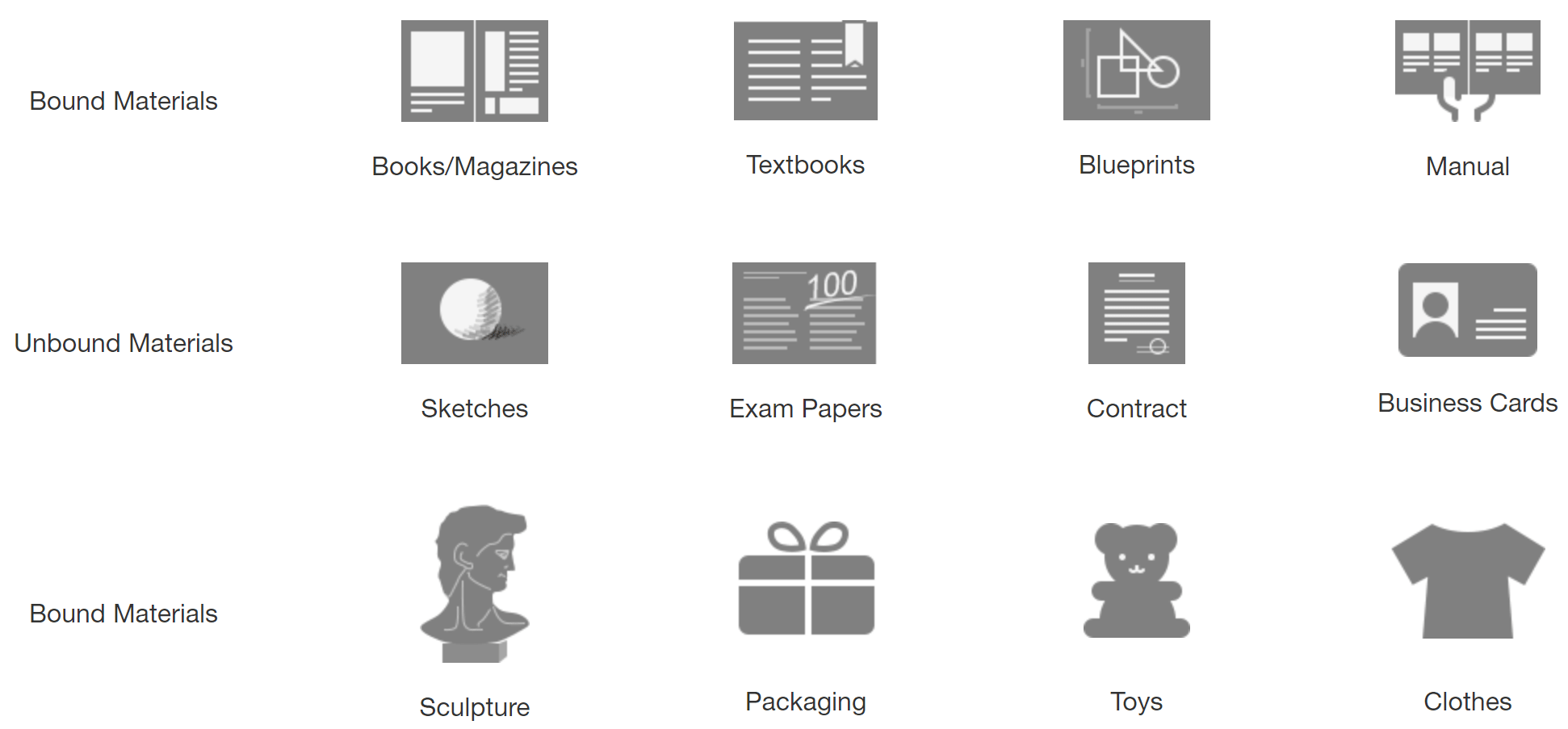 The ET Smart Book Scanner reads, analyses and saves a wide and growing range of documents and materials, including books, exam papers, textbooks, contracts, receipts, checks, bills, driver's licenses, medical records, sketches, blueprints and even art on canvas, without ever augmenting or damaging the original.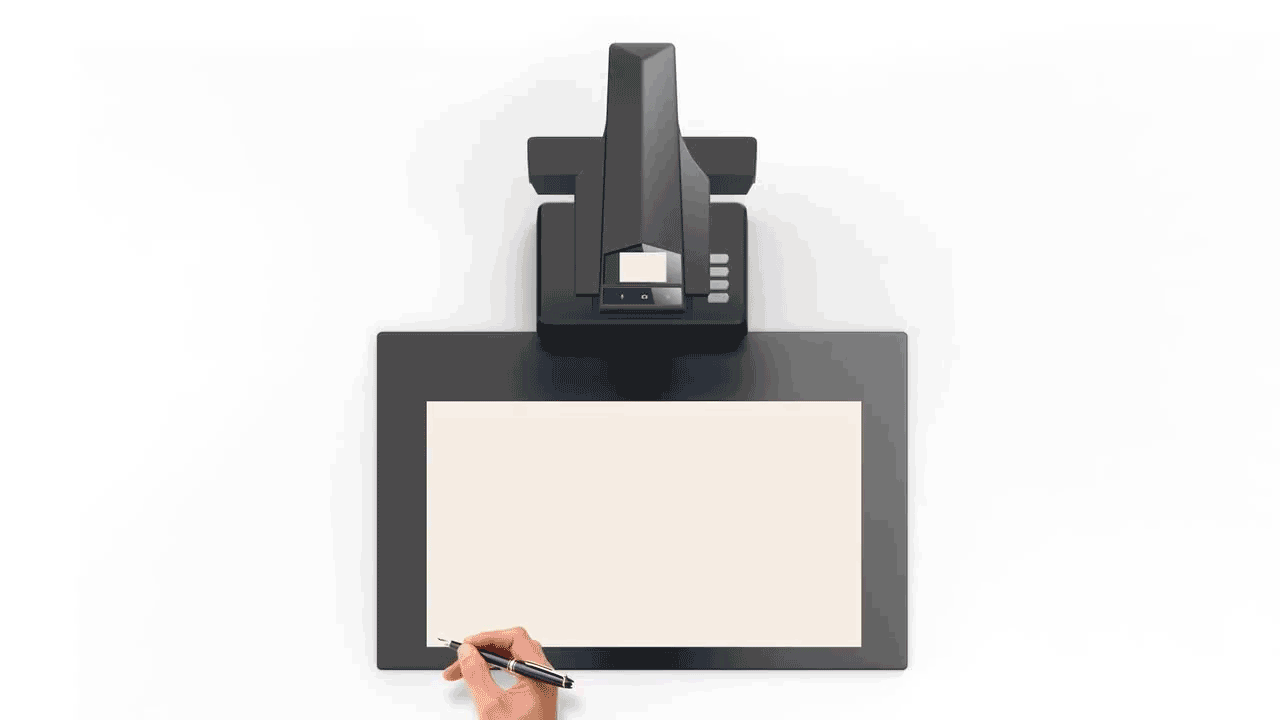 Being able to capture movements under camera, the CZUR ET Smart Book Scanner can easily generate video from real-time operations as well as presentations for saving and sharing.